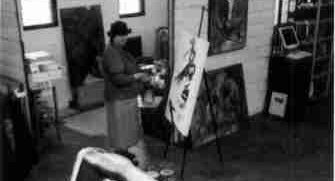 About the Artist
Donna Butnik is a native Californian. She began her art apprenticeship in the early 1970's under the direction of Dorothy Cannon in Studio City. Donna studied painting - oil and watercolor, stained glass, mask making, paper maché, murals, pottery, silk screens (serigraphs) and animation. Her favorite method of painting and teaching is the drip method using enamel house paints, originally inspired by Jackson Pollack. One uses house paints with sticks to drip on the canvas.
In 1974 Donna Butnik had her first one-woman show at the Cannon Art Studio. She went on to study at California Institute of the Arts graduating in 1979 with a BFA. She studied under: Jim Starett, Elizabeth Murray, Jonathan Borofsky, Dan Freeman, Susan Rothenburg, John Baldessari, Ellen Phalan and Alan Hacklin.
Butnik's painting techniques enable her to reach subconscious levels of imagery. She achieves this effect by dripping the paint on, rolling it around and developing the images that emerge. Her paintings and silk screens of still life's, landscapes and people are all extensions of her unique and colorful view of this world.
"My inspiration is drawn from my dreams, models and nature surrounding me. My best creations are when the painting paints itself. I just stand out of the way; and let the drips turn into a visual melody."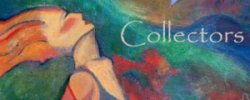 List of Collectors